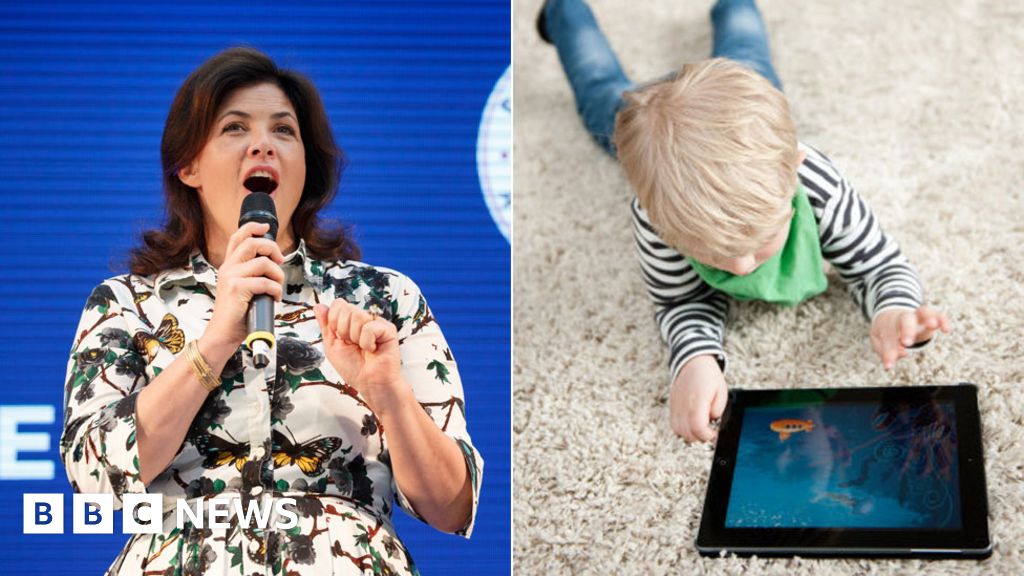 My parents had it easy, technologically speaking. I'm 35 years old and I remember when my parents only had to deal with the TV and the Atari games. Currently, I have to deal with my children using the iPad, TV and the DVR, the computer, smartphones and social media websites. I am a fan of technology but I'm trying to find a way to have it all work together and minimize the fighting that goes on between the kids.
My children are eight, four and two. They're all professionals at using the iPad. I didn't have to teach any of them how to use it or where to go to find their favorite app. My oldest child knows how to read so she finds her games easily. The younger one can identify the apps by the icons. I let all of my children use the iPad or tablet frequently because I control what games or apps they download. On my iPad, most of the apps are educational with a few dress up and car games. They're still all too young to have their own Apple IDs and passwords.
Since purchasing the iPad, the computer and video game systems have become obsolete to my children. They still watch TV but it seems off more than on. The TV keeps them in one room while the iPad enables them to move from room to room. Whenever I need to accomplish something in a different room, I prefer them to watch TV versus the iPad.
The iPad and our smartphones are patience-savers especially when you go out to a restaurant. I remember when I was pregnant with my youngest, my middle child was two, we went out to dinner as a family and all she wanted to do was to run around the restaurant. In order to get her to sit in the high chair without screaming, my husband broke out his iPad. Back then, we used to get looks of disdain from other patrons but now it's the norm. Nowadays, almost every child has their head down playing a game or watching a move in the restaurant. iPads, tablets and smartphones are the perfect going out accessory for children of all ages.
Technology provides excellent learning tools for children. Technology has changed the way parents parent their children and its always changing. It can be hard to keep up with the new gadgets and gizmos on the market but life is always changing so adaptivity is important.… Read the rest